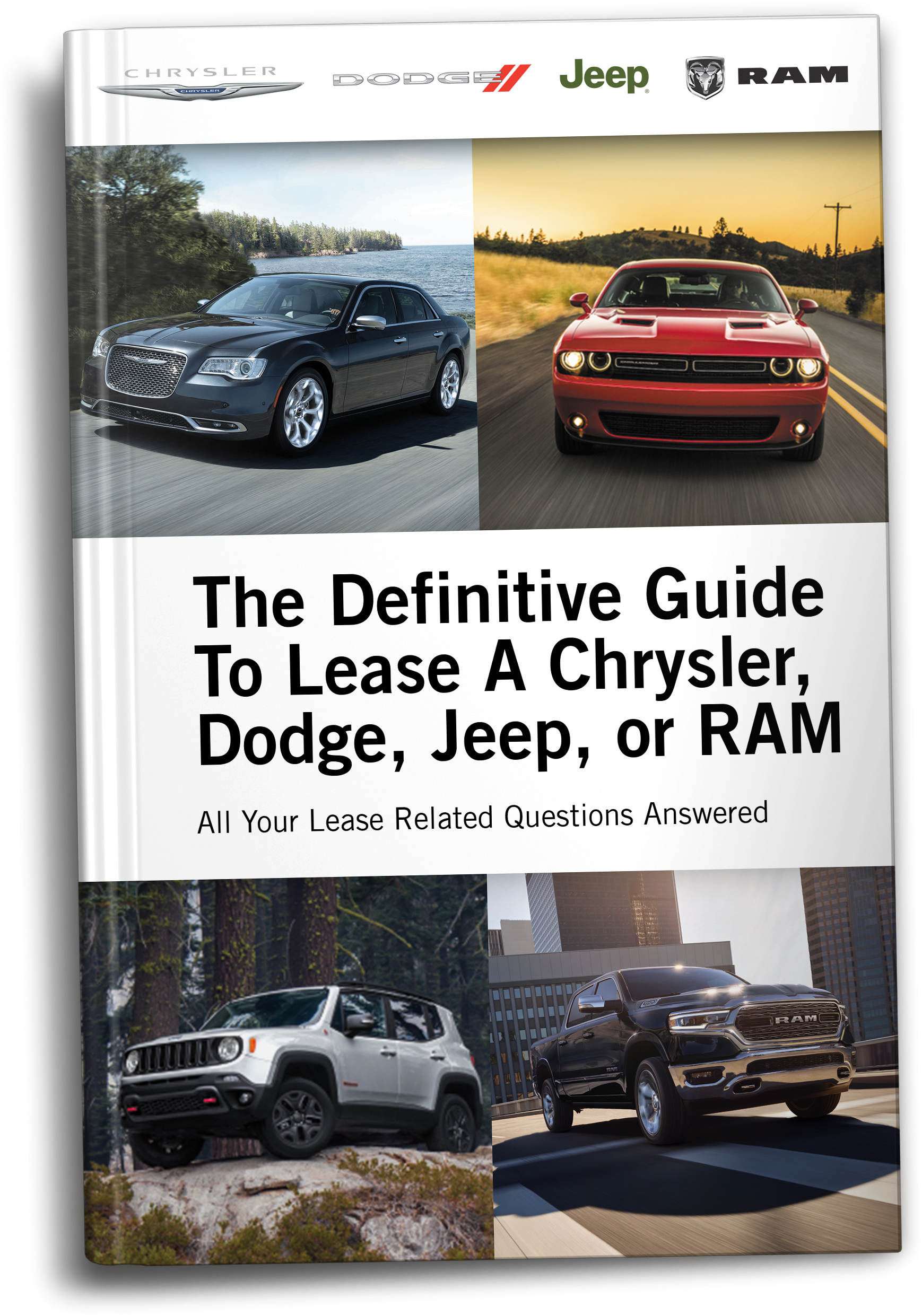 Here's How to Drive a New Chrysler, Dodge, Jeep or Ram for Less

Download Our Free Guide for Insider Tips to Leasing Any Car or Truck Like a Pro

The world of car leasing can be a scary one, especially if this is your first time considering a lease as a viable option.
It also doesn't help when you are working with a dealership that uses complicated language and terms you have never heard before.
That is why we developed The Definitive Guide To Leasing so you can educate yourself on how the lease process works. In this short guide, we translated and simplified the lease process so you'll feel confident negotiating a new lease.
As a result, you'll enjoy all the perks of a new car or truck lease such as lower monthly payments and routine maintenance built into the pricing structure.
Here's a small part of what you'll find inside:
The three most important questions to ask yourself to ensure a lease makes sense for you


How to tell a good lease offer when you see one


What a $0 Down Lease really means and what most people get it wrong when seeking these offers


The single most important number to consider to get the lowest monthly payments possible - ignore it and you'll end up paying more than you should


What you need to know about the real loan interest rate is (it's not as straightforward as APR when buying a house) 


A list of the six fees you should expect to pay when leasing a vehicle


One little known trick to save hundreds or even thousands on the lease


Why people who believe that leasing a car is only a viable option for low-mileage drivers


The best-kept secret to getting even lower monthly payments that most dealers don't openly discuss


Why returning the car at the end of the lease might be a big mistake


What to do if your credit is bad so you can improve your chances of getting approved for a lease


How to terminate a lease without paying exorbitant fees


A list of lease terms explained in plain English so you negotiate like a pro

Enter Your Name and Email Address Below to Download The Ultimate Guide to Lease a Chrysler, Dodge, Jeep or Ram Truck