Often overlooked, but vital nonetheless, it helps to eliminate impurities such as dirt, pollen, odors, smoke and other
annoyances
from entering the cabin of your new Ellwood vehicle.
Usually an afterthought, some owners don't even know it's there and will own the car for several years without realizing what's going on under the hood. Don't be that owner!

Since most of the time you and your family will spend with your car will be in the interior, doesn't it make sense to breathe the cleanest air possible?

These filters help to purify the airflow entering the cabin through the vehicle's heating, ventilation and air conditioning (HVAC) system.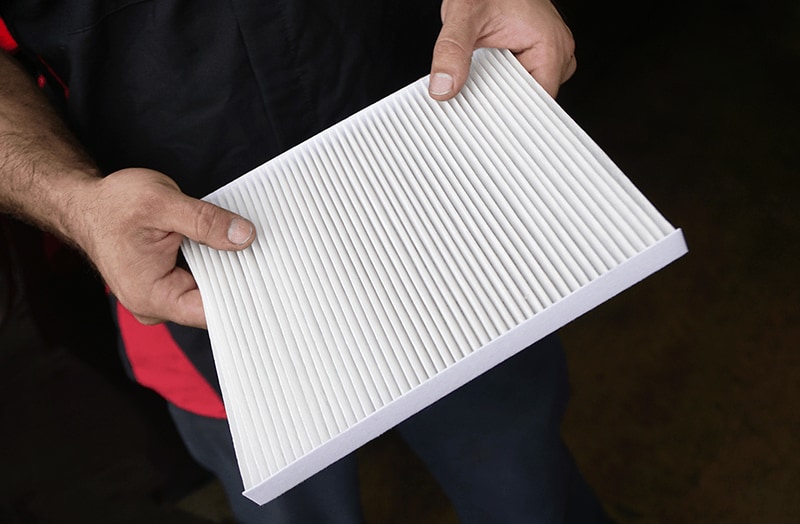 Nobody knows your Chrysler, Dodge, Jeep or Ram vehicles like the specialists at Napleton CDJR Ellwood City. In addition to your vehicle, they service all other brands and are able to get you back on the road as quickly as possible. They know the type of filter and the proper installation to keep your vehicle operating correctly and smelling as fresh as the morning dew.
The experts at Ellwood City, along with the owner's manual inside your new vehicle, both recommend changing the in-cabin air filter when you start to feel the HVAC system "slowing down" and not bringing enough airflow into the cabin. That's because the in-cabin filter is becoming "full." It gets to that state by doing its job...and now it needs replacement.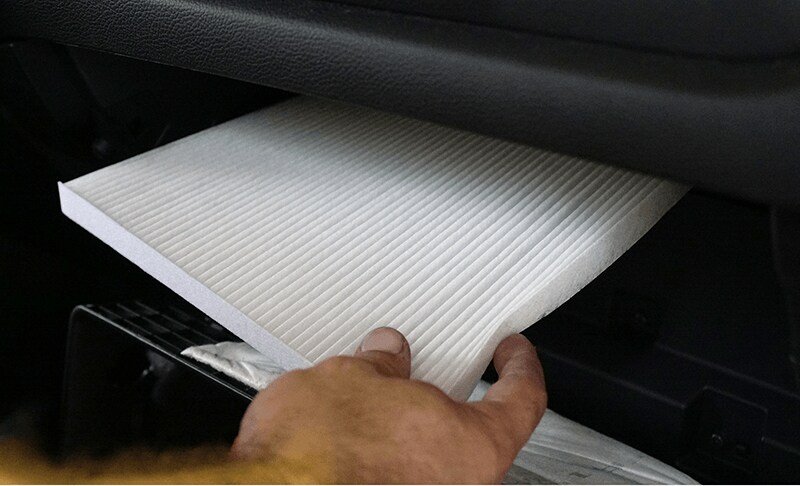 According to Jeep, Chrysler, Dodge and Ram recommendations, the in-cabin air filter is good for approximately one year or 20,000 miles, whichever comes first. But that may be at the far reaches of the spectrum.

If you live near a beach or in the desert, with plenty of blowing sand to go around, or if you crave dune-busting off-road escapades, you may find a need to change it much more often. And if you, too, are "feeling full" stop by the service department at Ellwood City CDJR. They might even have some antacids for you.